What is Fanatical website?
Fanatical is a comprehensive online mall that mainly sells games, e-books, software and other digital content. From time to time, there will be discounts and promotions for various products. You can buy most games here (depending on different network ip to determine the payment currency).
What is Fanatical Build Your Own Bundle?
Players can choose from all the games in the pack, paying different prices depending on how much they choose. Basically, the more games you choose, the cheaper the total price.
After selecting and paying, you can get the cdkey of the selected game in the personal page.
What is Fanatical Mystery Bundle?
Players can choose the number of times they want to draw by themselves, and the price will change accordingly according to the number of times. The more times you choose to draw, the cheaper the price. Players have absolutely no idea what items will be in the bundle, nor what items they will get.
It is worth noting that the prize pool of this bundle far exceeds ten products, which means that even if you draw ten times, you cannot draw all the products in the prize pool, but you can only get up to ten products randomly.
In addition, Mystery Bundle often set up prizes and randomly distribute them to a lucky player. Usually it's a recent hit.
Where can I get the purchased cdkey?
After spending money, of course you have to get the key to activate the game, so where is the key?
Under [My Account] in the upper right corner, click [Order History and Keys]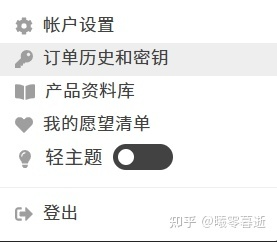 You can see what you bought in the pop-up interface!
Is there a time limit for cdkey in Fanatical?
No, as long as you buy it, the cdkey will always be there, waiting to be used at any time.