NoGap Membership
1.Take a screenshot of the order to get points
After purchase through the cdkeynogap website, take a screenshot of the order and upload it in the personal center (order upload in the upper right corner of the my order page), and you can get the corresponding points. The points ratio is as follows:

(The ratio will be adjusted at the beginning of each month based on website activity)
*Using the APP to place an order may result in the inability to earn points. It is recommended to click the link on the website to purchase directly
2.Invite friends to earn points
As long as your friends register for the first time through your exclusive referral link (check it in the personal center, as shown in the picture below), we will send 50 points for each new user invited~~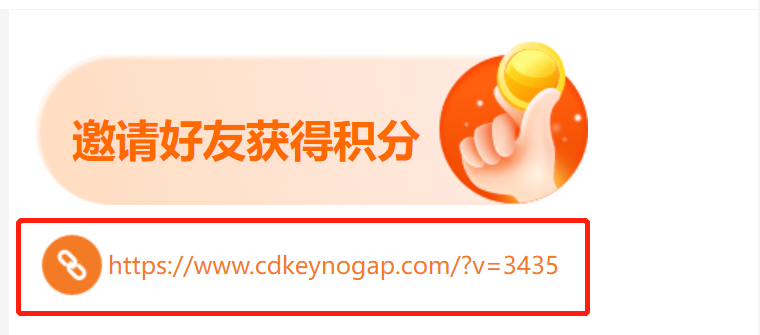 3.Friends buy points
For friends invited under your name, every time they purchase and upload an order successfully, you will get the corresponding points for the order amount. Order points will be updated in the personal center in real time.~~
Member points are permanently valid and will not be reset to zero.
4.Earn Points for Steam Reviews
After purchasing the cdkey to play, mention the "Cdkeynogap website" in the steam review (for example, buy from the Cdkeynogap website for price comparison, please do not add .com, it will be blocked by steam), and upload the link in the personal center, you can get 100 points.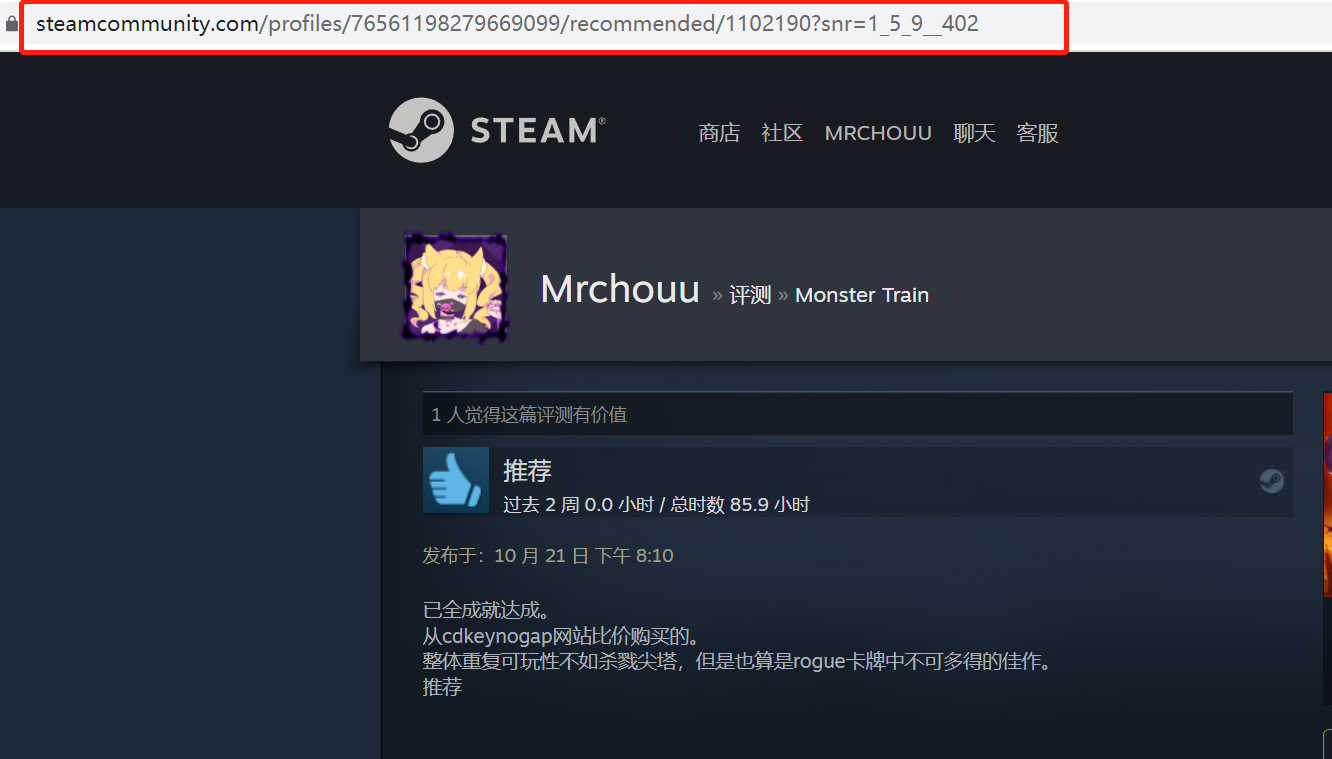 If the comment is wonderful, there will be extra points to send

(500 likes is not the top, it is limited to the length of the display, the actual situation will not set an upper limit)

Only after completing the likes of the previous level, can you continue to like the next level, and the points you can get will continue to increase.
Steam's comments are divided into valuable and joyful, and we all count them as likes.
Therefore, as long as you like a rigorous analysis article or a joyful copywriting, we will all give you points.
Member points are permanently valid and will not be reset to zero.
Wish you enjoy your game!
*Within the scope permitted by law, the company reserves the right of final interpretation of this activity.